I hauled sixteen books in January.
Sixteen.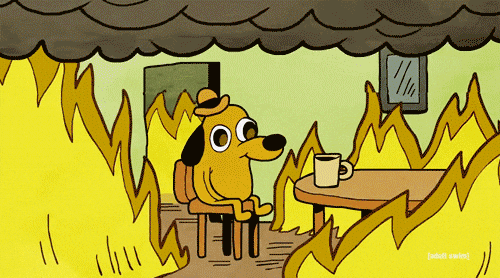 *panicked breathing*
I'm going to have to take February off from buying books. I went overboard in January and didn't realize it. Granted, in my defense, some of these were bought with B&N gift cards from Christmas, so those don't count. Two I got from Owlcrate and didn't realize which book was in one of the boxes, and another one (not pictured since my friend currently has it) was given to me by the author. And almost all were bought with coupons and/or on sale.
Notice how I'm trying to justify my insane book buying. I don't have a problem. Nope.
~ utter denial ~
Anyways, I'll stop talking and get to showing you what I hauled this past month! A good portion of these books I'm planning on reading this month and next month, so they shouldn't sit on my shelf unread for months…years, and a few I've already had a chance to read!
---
Call It What You Want – Brigid Kemmerer (not pictured)
⭐️⭐️⭐️⭐️ 4.5/5
When his dad is caught embezzling funds from half the town, Rob goes from popular lacrosse player to social pariah. Even worse, his father's failed suicide attempt leaves Rob and his mother responsible for his care.
Everyone thinks of Maegan as a typical overachiever, but she has a secret of her own after the pressure got to her last year. And when her sister comes home from college pregnant, keeping it from her parents might be more than she can handle.
When Rob and Maegan are paired together for a calculus project, they're both reluctant to let anyone through the walls they've built. But when Maegan learns of Rob's plan to fix the damage caused by his father, it could ruin more than their fragile new friendship…
This captivating, heartfelt novel asks the question: Is it okay to do something wrong for the right reasons?
I will have a review for this book up soon in the coming weeks, but like with everything Brigid writes, I loved it. It was a great contemporary read, and I wanted to give Rob all the hugs. He needed them.
---
Salt For Air – M.C. Frank
⭐️⭐️⭐️3/5
Seventeen-year-old Ellie dreams of mermen. She writes fanfiction about them and spends time in underwater kingdoms in her imagination, trying to escape the sad reality: she is an orphan. And not only that, but she's bullied every day at school -she's a nerd, she hates sports, she loves books and she used to be overweight. What's not to bully?
One day, the bullies go too far. They try to drown her, but at the last minute an otherworldly creature shows up in the water. He keeps her breathing and tells her to live: "How will you be able to save anyone if you can't even save yourself?"
She thinks it was a dream, but the emerald-eyed merman boy who rescued her appears in her school the next day. Is he really the exiled prince of an ancient kingdom that's on the brink of utter destruction? And is he asking her to save him? Or is something far more sinister and deadly lurking in the water that surrounds her little Greek town?
When myth and reality collide, can love save their lives?
I do plan on writing a review for this book in the near future, so I won't go into too much detail. I'm super conflicted about this book. I had some issues with the plot, the characters, motivations, but it also kept me engaged and into the story.
---
No Ordinary Star – M.C. Frank
A soldier is summoned to the North Pole, days before the year changes, told to fix the great Clock for a celebration. He has no idea what to do. 
A girl, hunted for the crime of being born, almost dies out on the ice. She is rescued by the last polar bear left alive.
A library waits for them both, a library built over a span of a hundred years, forgotten in the basement of an ice shack.
The world hasn't known hunger or sickness in hundreds of years. It has also forgotten love and beauty.
The year is 2525. 
Not going to lie, I bought this a little prematurely. I bought it the same time as Salt For Air, and now I'm worried about whether or not I'll like this book, since the other book fell so short. The cover is gorgeous though.
---
Bloodleaf – Crystal Smith
Aurelia is the first princess born to the Renalten crown in two hundred years, destined to fulfill a treaty by journeying to marry Valentin, the prince of Achelva – Renalt's greatest enemy. Rumors of an unwell, cruel prince abound, and the only thing that eclipses Aurelia's apprehension of her impending marriage is her fear of those who'd kill her to prevent it.
When an assassination attempt forces Aurelia to use forbidden magic to save a stranger, she is driven from Renalt by the witch-hunting Tribunal and a mob out for blood. But before she can claim asylum in the court of her betrothed, her travel party turns on her, forcing her to trade places with her treacherous lady-in-waiting, Lisette.
Now penniless in Achleva and bereft of her identity, Aurelia must decide if she wants to surrender to her new life or fight for her old one, all while navigating the complicated ties binding her to the enigmatic prince, the unquiet ghost of an ancient queen, and a poisonous plant called bloodleaf.
Aurelia is a pawn in a centuries-long game of love, power, and war— and if she can't extricate herself from it before Lisette marries Valentin in her stead, she may face losses far more devastating than her crown.
I was lucky enough to trade for a copy of this book, and I'm so excited to read it! Once I'm done with these rereads of two other series (I'm almost done) this is probably going to be my next read! It sounds really good, and the cover is gorgeous.
---
Undying – Amie Kaufman & Meagan Spooner
Trapped aboard the Undying's ancient spaceship and reeling from what they've learned there, scavenger Mia and academic Jules are plunged into a desperate race to warn their home planet of the danger humanity's greed has unleashed. From the mountains of Spain to the streets of Prague, the sequel to Unearthed is a white-knuckle ride that will send readers hurtling back to earth, and leave them breathless until the last page.
Why I haven't already picked this up, I'm not sure. It's shameful. Soon! Before the end of March, that's my goal. I loved Unearthed – here's my review.
---
9 Days & 9 Nights – Katie Cotugno
The irresistible sequel to the bestselling 99 Days.
Molly Barlow isn't that girl anymore. A business major at her college in Boston, she's reinvented herself after everything that went down a year ago . . . after all the people she hurt and the family she tore apart.
Slowly, life is getting back to normal. Molly has just said "I love you" to her new boyfriend, Ian, and they are off on a romantic European vacation together, starting with scenic London. But there on a Tube platform, the past catches up to her in the form of Gabe, her ex, traveling on his own parallel vacation with new girlfriend Sadie.
After comparing itineraries, Ian ends up extending an invite for Gabe and Sadie to join them on the next leg of their trip, to Ireland. Sadie, who's dying to go there, jumps at the prospect. And Molly and Gabe can't bring themselves to tell the truth about who they once were to each other to their new significant others.
Now Molly has to spend nine days and nine nights with the boy she once loved, the boy whose heart she shredded, without Ian knowing. Will she make it through as new, improved Molly, or will everything that happened between her and Gabe come rushing back?
I traded for this, not entirely aware of the fact that it's a sequel. Ooops.
---
The Forgotten Prince – Victory Parsons
Deep inside the Appalachian Mountains, a secret dwelling thrums, calling home its misplaced heir to the throne. At the same time, those that would oppose this ruler lurk in the cloaking shadows, preparing to strike. 
In a dark and dusty study, an inventor toils over blueprints containing the keys to time travel. His daughter watches from a crack in the doorway, undetected.
And on the outskirts of Roanoke College's campus, a set of mysterious initials living in letters on a flash drive aids a business student in confronting three falsehoods about himself:
He's human.
Wrong.
He can't control time.
Wrong again.
And his blood boasts no vital lineage.
Absolutely, irrevocably, absurdly wrong.
One of my mom's coworker's, nephew's wife (I think I go that right) wrote this, and I haven't read it yet, but it's a fantasy, and it's a BIG book.
---
Echo North – Joanna Ruth Meyer
Echo Alkaev's safe and carefully structured world falls apart after her father leaves for the city and mysteriously disappears. Believing he is lost forever, Echo is shocked to find him half-frozen in the winter forest six months later, guarded by a strange talking wolf—the same creature who attacked her as a child. The wolf presents Echo with an offer: for her to come and live with him for a year. But there is more to the wolf than Echo realizes.
In his enchanted house beneath a mountain, Echo discovers centuries-old secrets, a magical library full of books-turned-mirrors, and a young man named Hal who is trapped inside of them. As the year ticks by, Echo must solve the mystery of the wolf's enchantment before her time is up—otherwise Echo, the wolf, and Hal will be lost forever.
I'm dying to read this, and I'm upset that I can't read it yet.
* aggravated yell into the void *
---
Evermore – Sara Holland
Jules Ember was raised hearing legends of the ancient magic of the wicked Alchemist and the good Sorceress. But she has just learned the truth: not only are the stories true, but she herself is the Alchemist, and Caro—a woman who single-handedly murdered the Queen and Jules's first love, Roan, in cold blood—is the Sorceress.
The whole kingdom believes that Jules is responsible for the murders, and a hefty bounty has been placed on her head. And Caro is intent on destroying Jules, who stole her heart twelve lifetimes ago. Jules must delve into the stories that she now recognizes are accounts of her own past. For it is only by piecing together the mysteries of her lives that Jules will be able to save the person who has captured her own heart in this one.
This is another one that I'm dying to read, I really enjoyed Everless – here's my review -last year when I read it, and I'm so happy I now own the sequel.
---
Only a Breath Apart – Katie McGarry
⭐️⭐️⭐️⭐️⭐️5/5
Jesse Lachlin is cursed. 
So the town folklore says, but while Jesse's had his fair share of tragedy, the only curse he believes is in his grandmother's will: in order to inherit his family farm he must win the approval of his childhood best friend, the girl he froze out his freshman year, Scarlett Copeland.
Scarlett Copeland is psychic.
Glory Gardner tells Scarlett she has hidden psychic abilities, but Scarlett thinks Glory is delusional. What is real is Scarlett's father's irrational fears, controlling attitude, and the dark secrets at home. Scarlett may have a way to escape, but there's a hitch: she'll have to rely on the one person she used to trust, the same boy who broke her heart, Jesse Lachlin.
Each midnight meeting pushes Jesse and Scarlett to confront their secrets and their feelings for each other. But as love blooms, the curse rears its ugly head…
I freaking loved this book! So much. It gave me all the feels, and I do have a review up for this and if you haven't yet, you should definitely check it out.
---
Beyond a Darkened Shore – Jessica Leake
The ancient land of Éirinn is mired in war. Ciara, Princess of Mide, has never known a time when Éirinn's kingdoms were not battling for power, or Northmen were not plundering their shores. 
The people of Mide have thankfully always been safe because of Ciara's unearthly ability to control her enemies' minds and actions. But lately, a mysterious crow has been appearing to Ciara, whispering warnings of an even darker threat. Although her clansmen dismiss her visions as pagan nonsense, Ciara fears this coming evil will destroy not just Éirinn, but the entire world.
Then the crow leads Ciara to Leif, a young Northman leader. Leif should be Ciara's enemy, but when Ciara discovers that he, too, shares her prophetic visions, she knows he's something more. Leif is mounting an impressive army, and with Ciara's strength in battle the two might have a chance to save their world.
With evil rising around them, they'll do what it takes to defend the land they love…even if it means making the greatest sacrifice of all.
I was in my local used bookstore, trying to unhaul a bunch of books (managed to get rid of about half – they were pretty over saturated with YA and it's a really small store) and I saw this, and didn't own a copy, so for $7 I grabbed it and then once I got home, I realized it was signed!
---
The Wicked King – Holly Black
 You must be strong enough to strike and strike and strike again without tiring.
The first lesson is to make yourself strong.
After the jaw-dropping revelation that Oak is the heir to Faerie, Jude must keep her younger brother safe. To do so, she has bound the wicked king, Cardan, to her, and made herself the power behind the throne. Navigating the constantly shifting political alliances of Faerie would be difficult enough if Cardan were easy to control. But he does everything in his power to humiliate and undermine her even as his fascination with her remains undiminished.
When it becomes all too clear that someone close to Jude means to betray her, threatening her own life and the lives of everyone she loves, Jude must uncover the traitor and fight her own complicated feelings for Cardan to maintain control as a mortal in a Faerie world.
 The Cruel Prince wasn't a favorite read of 2018 – here's my review – but I enjoyed it enough to guarantee the purchase of book 2, and now it's just sitting on my shelf. Amazingly, I haven't been spoiled for it yet, but I hope to read it soon, because based on people's reactions, the ending is nuts.
---
Stain – A.G. Howard
Once upon a nightmare, her fairy tale begins…
After Lyra—a princess incapable of speech or sound—is cast out of her kingdom of daylight by her wicked aunt, a witch saves her life, steals her memories, and raises her in an enchanted forest … disguised as a boy known only as Stain. Meanwhile, in Lyra's rival kingdom, the prince of thorns and night is dying, and the only way for him to break his curse is to wed the princess of daylight, for she is his true equal. As Lyra rediscovers her identity, an impostor princess prepares to steal her betrothed prince and her crown. To win back her kingdom, save the prince, and make peace with the land of the night, Lyra must be loud enough to be heard without a voice, and strong enough to pass a series of tests—ultimately proving she's everything a traditional princess is not.
This is a MASSIVE book, and I cannot wait to read it. I've enjoyed everything else she has written so far, so I'm excited, and I've heard nothing but good things!
---
A Curse so Dark and Lonely – Brigid Kemmerer
⭐️⭐️⭐️⭐️⭐️5/5
Fall in love, break the curse. 
It once seemed so easy to Prince Rhen, the heir to Emberfall. Cursed by a powerful enchantress to repeat the autumn of his eighteenth year over and over, he knew he could be saved if a girl fell for him. But that was before he learned that at the end of each autumn, he would turn into a vicious beast hell-bent on destruction. That was before he destroyed his castle, his family, and every last shred of hope.
Nothing has ever been easy for Harper Lacy. With her father long gone, her mother dying, and her brother barely holding their family together while constantly underestimating her because of her cerebral palsy, she learned to be tough enough to survive. But when she tries to save someone else on the streets of Washington, DC, she's instead somehow sucked into Rhen's cursed world.
Break the curse, save the kingdom.
A prince? A monster? A curse? Harper doesn't know where she is or what to believe. But as she spends time with Rhen in this enchanted land, she begins to understand what's at stake. And as Rhen realizes Harper is not just another girl to charm, his hope comes flooding back. But powerful forces are standing against Emberfall . . . and it will take more than a broken curse to save Harper, Rhen, and his people from utter ruin.
THIS. BOOK. I was lucky enough to be able to read it early and loved it. I have a review up for it. If you love Beauty and the Beast stories, then you want to check this one out.
---
The Gilded Wolves – Roshani Chokshi
Paris, 1889: The world is on the cusp of industry and power, and the Exposition Universelle has breathed new life into the streets and dredged up ancient secrets. In this city, no one keeps tabs on secrets better than treasure-hunter and wealthy hotelier, Séverin Montagnet-Alarie. But when the all-powerful society, the Order of Babel, seeks him out for help, Séverin is offered a treasure that he never imagined: his true inheritance.
To find the ancient artifact the Order seeks, Séverin will need help from a band of experts: An engineer with a debt to pay. A historian who can't yet go home. A dancer with a sinister past. And a brother in all but blood, who might care too much.
Together, they'll have to use their wits and knowledge to hunt the artifact through the dark and glittering heart of Paris. What they find might change the world, but only if they can stay alive.
I've heard nothing but good things about this book, but it's not going to be read anytime soon. I have a few others I want to get to first, but I am looking forward to picking this up.
---
King of Scars – Leigh Bardugo
 Nikolai Lantsov has always had a gift for the impossible. No one knows what he endured in his country's bloody civil war—and he intends to keep it that way. Now, as enemies gather at his weakened borders, the young king must find a way to refill Ravka's coffers, forge new alliances, and stop a rising threat to the once-great Grisha Army.
Yet with every day a dark magic within him grows stronger, threatening to destroy all he has built. With the help of a young monk and a legendary Grisha Squaller, Nikolai will journey to the places in Ravka where the deepest magic survives to vanquish the terrible legacy inside him. He will risk everything to save his country and himself. But some secrets aren't meant to stay buried—and some wounds aren't meant to heal.
I want to be like everyone else and scream about this book, but I won't…and probably won't for a while. I want to reread the original trilogy before I pick this up. (I know it's not a requirement) but it has been YEARS since I read them, and I don't remember them.
---
Phew, so many books! I can't wait to really get into this year, though I'm sure my wallet and my shelves are going to hate me! I've got to start using my Kindle more often, it's a goal.
Let me know down below in the comments if you've read any of these, hauled them, or just your thoughts! No spoilers though!