Not as many books were read this month, but after last month, that's perfectly okay with me! Means this post isn't as long.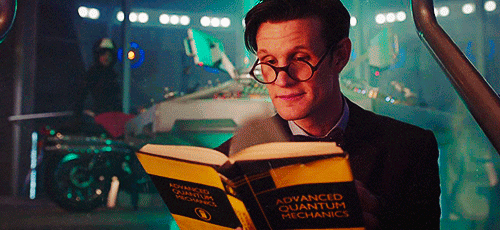 It was also a good reading month, in the sense that all my reads were pretty good ones, that I thoroughly enjoyed!
---
The Golden Guard Trilogy – Elise Kova
The Crown's Dog – ⭐️⭐️⭐️⭐️ (PB Finished 3/11/19) GR / The Prince's Rogue – ⭐️⭐️⭐️⭐️ (PB Finished 3/13/19) GR / The Farmer's War – ⭐️⭐️⭐️⭐️ (PB Finished 3/29/19) GR
The Golden Guard is known in AIR AWAKENS as the most elite fighting group. However, they weren't always this way. Step back in time to where the Golden Guard got its start in this complete prequel trilogy. 
Thoroughly enjoyed these books, and I'm kind of kicking myself for not reading them sooner, because So. Much. Backstory. If you haven't read them yet, you really should!
---
The Beholder – Anna Bright
⭐️⭐️⭐️⭐️ (ARC Finished 3/15/19) GR
From English castle gardens to the fjords of Norge, and under the eye of the dreaded Imperiya Yotne, Selah's quest will be the journey of a lifetime. But her stepmother's schemes aren't the only secrets hiding belowdecks…and the stakes of her voyage may be higher than any happy ending.
Absolutely adored this book, and I cannot wait to see what happens in book two. I also cannot believe that I got to read it early? I'm still kind of shocked. I fell in love with a certain red head in the book. I'll have a full review posted soon!
---
Sherwood – Meagan Spooner
⭐️⭐️⭐️⭐️ – 4.5 (ARC Finished 3/10/19) GR
Marian never meant to tread in Robin's footsteps—never intended to stand as a beacon of hope to those awaiting his triumphant return. But with a sweep of his green cloak and the flash of her sword, Marian makes the choice to become her own hero: Robin Hood. 
You can read my review here! I loved this book so much and wished there was another one! If you like Robin Hood, you'll definitely like this! It feels reminiscent to the original tale, but it's also a fresh take!
---
No Ordinary Star – M.C. Frank
⭐️⭐️⭐️ (PB Finished 3/6/19) GR
Inspired by the short stories of Ray Bradbury, this futuristic novel is set in a world where Christmas -among other things- is obsolete and a Clock is what keeps the fragile balance of peace. 
I'll have a full review posted soon. I enjoyed this book, but again, it fell flat. I just need to accept that maybe this author isn't for me. This particular book is the first of three, based off a Ray Bradbury work.
---
Bloodleaf – Crystal Smith
⭐️⭐️⭐️⭐️ (ARC Finished 3/4/19) GR
Princess Aurelia is a prisoner to her crown and the heir that nobody wants. 
I have a full review already posted, so you can check it out here! I loved this book a lot. I knew based on the synopsis I probably would, but I was surprised at how much I loved it. I'm really curious to see what happens in book 2!
---
Well, that's it for my March Wrap-Up!
What book, that you read in March was your favorite? Ignoring ratings, mine was probably the Golden Guard Trilogy just because I didn't realize just how much backstory was packed into those three little books!