Title: Chosen Champion (Air Awakens: Vortex Chronicles #2)
Author: Elise Kova
Pub. Date: May 1, 2019
Rating: ⭐️⭐️⭐️⭐️
---
A princess on the run, with enemies on all sides…
Vi Solaris is on the eve of getting everything she's ever wanted—her family, her home, her throne—and to save the world she's going to have to give it all up.
The Empire sees her as their Crown Princess, returning at long last. But Vi only sees visions of fate guiding her to the world's gruesome end. Across the sea is a man who holds the keys to deciphering her premonitions and thwarting the ancient evil ravaging their world. But to get to him, Vi will have to contend with enemies of the crown, romance she didn't expect, sorcerer pirates, and a betrayal she never saw coming.
She will learn the hard way that some evils never die… They only bide their time…
---
I received an eARC of Chosen Champion via its author – Elise Kova – in exchange for an honest review. It will be spoiler free!
Oh my god. Oh my god. Ohmygod. I still cannot believe that I was able to read this early, and it's been roughly two weeks since I read it. I'm so grateful that I was able to, and now able to help promote it early! I'm in love with this world and all these characters (old and new) and it's definitely one of my all-time favorite fantasy series. I think the world of Air Awakens is so underrated, and more people definitely should be reading it and checking it out.
Now, you might be wondering why it's taken me two weeks to write this review. I've been holding off writing my review for this book because I wanted to gather my thoughts…that sounds ominous, but it's not meant to. I knew if I wrote my review directly upon finishing the book it would have looked something like this:
Or like this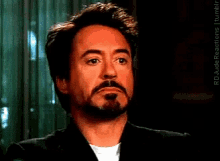 Another reason it took me this long because I'm two seasons deep into a FARSCAPE re-watch and I'm loving it. It's on Prime, it's an amazing sci-fi and it's my favorite. You should check it out.
But I digress.
The ending is omfg worthy and I was just a ball of feelings and emotions upon reading it. Now that some time has passed, my thoughts are less fangirl, and more deliberate and concise – though, there is still plenty of fangirl and I'm dying for book three.
DID YOU SEE THE TITLE REVEAL?????
I'm so worried.
I have legitimately no idea what to expect in book three after the way Chosen Champion ended and what's happening in the world, I just don't know what's in store for Vi and Taavin. I'm terrified, but I know I can trust Elise…even if she rips my heart out almost every single book. I won't say what it is – not sure if it's been released to the public yet, but oh man. If you're a part of Elise's Tower Guard you might've already seen it. It's epic.
It's fine.
I'm fine.
*not fine*
Now onto the actual review and not just me screaming. See I told you, fangirl is not gone.
But before I get too into it, I would recommend reading the Golden Guard Trilogy before diving into this book…or at least The Crown's Dog…certain characters are mentioned and provide some background information that is useful. (But you should also read them because they are so good).
I loved this book, a lot, and binge read it. I had no idea that I was going to receive an early copy, and the minute it popped into my inbox I downloaded it and started reading. Who cares about the other book I was reading, I had Chosen Champion and I was going to read it now.
Book two picks up right where Vortex Visions left off, with Vi knowing that she had a very hard choice and some sacrifices to make. Elise doesn't spend a lot of time world building in this book, and spends more time forging the relationships between characters – making it a very character driven book.
While you don't have to have read the original series – and the Vortex Chronicles does stand on its own – the lack of world building for some of the locations takes into account that the reader is already familiar with it. By lack of world building I don't mean that there isn't any, but it's not super heavy in the book. Already Soricium is familiar due to the world building Elise does in Vortex Visions and the journey south is familiar due to the previous series.
A lot happens in this book, Vi finally meets her twin Romulin and I cannot wait to see more of him in the rest of the series, certain secrets are revealed and betrayals are made – there isn't really time to stop and describe the world around them. From the very first page of this book, Vi is on the move, constantly doing, constantly going – trying to get as much done, gather as much information as she can…the world depends on it…on her. \
We also meet a Pirate Queen – Adela – who if you've read The Golden Guard Trilogy isn't a new name to come across. I'm sure we're going to get more of her frosty badassery, at least I hope we are, because she's a myth, a scary story to tell children, she's not supposed to be real, to be alive and yet…
Then we also get a closer look at Taavin – who I love – though I wish their relationship/romance was a little slower of a burn, but I have a feeling that it's not going to be comforting for long (remember how I said Elise rips out my heart at least once a book? I think something is going to shatter their relationship – that's my prediction). But like any story, things are ultimately going to get worse before they get better, and with the world at stake, I would say it's safe to assume that it's going to get much, much worse before we see any kind of silver lining.
Now, the ending of this book…I have questions. So many questions. And a sense of dread and foreboding. There's also shock and a feeling of "yup you deserved that" as well as "oh shit, I can't believe that just happened" and "I f***king knew it!".
I'm terrified and oh so ready to find out what happens next. I know Elise is going to write another amazing book, and probably torture some characters, but I trust her and her ability to write an amazing story. I just hope by the end of this new series there's some sort of happily ever after, or a happily for now. I hope my favorites don't die and they triumph over the bad.
I'm so in love with this vast, diverse world she has created, and I can't wait for this next book and everything it's going to be.
Chosen Champion comes out May 1, 2019, and book 3 comes out July 2019! And if you haven't already, make sure you check out Vortex Visions to prepare! You can read my full review for it here, or check my mini reviews for the original series here!