Once again, I was going to have a book review up for you all to read, but whatever is wrong with me, whether it's a really bad case of Spring Allergies or some kind of bug, my poor nose can't take it anymore.
To paint you a not as of a gross picture, I've been in various states of consciousness since Monday when this whatever hit me – all I've wanted to do is sleep and have slept. Yesterday while running errands, I nearly fell asleep in the parking lot outside my grocery store…I came home, threw the cold stuff in the fridge and crashed on the sofa for two solid hours. It's been a mess and I've been highly unproductive.
So, we're going to talk about the first five OTP's – One True Pairing – that come to my mind. These are in no particular order, and just because other OTPs didn't make the list, doesn't mean that I don't think they matter. These are just the first five that came to mind – it doesn't make them my favorites, but I do love these pairings.
---
John Crichton + Aeryn Sun
Farscape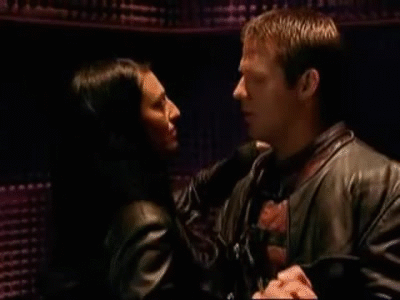 Their chemistry is so great, and their relationship from their first meeting to the end feels so organic and they aren't just shoved together due to convenience. It's definitely a hate to love relationship and a bit of a slow burn, but their story is a so well done, as is the show.
---
Audrey Parker + Nathan Wuournos
Haven
Talk about fated. This show has its ups and downs, but one thing remains constant – Audrey and Nathan's relationship. From apprehensive co-workers, to friends, to more they complement each other well and would legit do anything for one another – would go to the ends of the earth to protect one another. Even when they aren't getting along, they still have each other's backs.
---
Vhalla Yarl + Aldrik Solari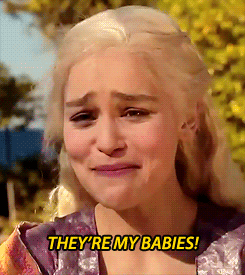 Air Awakens Series
I will forever be trash for these two. From their first meeting, to the tension and infatuation of their growing relationship, to their unbreakable bond, they're complements to each other. They balance each other out, and don't hesitate to question the other, or call them on bullshit. When you're trying to save the world, you need at least one person you can undoubtedly rely on.
---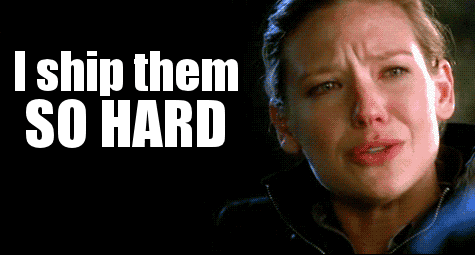 Alexandria Andros + Aiden St. Delphi
The Covenant Series
Another couple I will forever be trash for. I love Alex and her hot-headed, punch and ask questions later, and Aiden's calm and assertive demeanor, it means they balance each other out really well. Their forbidden romance is full of tension and denial of feelings, but when that control snaps, there isn't a thing that they wouldn't do for one another.
---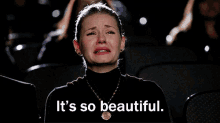 Audrey Rose Wadsworth + Thomas Cresswell
Stalking Jack the Ripper Series
Ugh. Yes, I raged through book 3, but I do honestly believe that the two of them are perfectly suited for each other. Thomas will never try and hold Audrey back, and will always champion for her, just as she will for him. Their relationship is also an enemy to significant others, and it's amazing. You can see a lot of the little moments that they fall for each other, and a lot of those moments are just swoon-worthy.
---
What are some of your fave OTPs – books or movies. And if you want me to do another post like this one, let me know!