I had big plans for April – to make a dent in my TBR, to read more books that I did in April, but that didn't happen. Instead I binged watched my favorite TV show, and then started a new one. Suddenly I was at this point of wanting to read everything, so like any normal avid reader, I read nothing.
You know exactly what I'm talking about. It's like a self-imposed reading slump. So many good books, and you want to read them all, so you can't choose which one to read first so you sit in book purgatory not reading anything. Your TBR continues to get bigger, while you are knocking nothing off it, and yet you just sit there thinking about how many books you need to read, and it becomes a thing that's nearly impossible to get out of.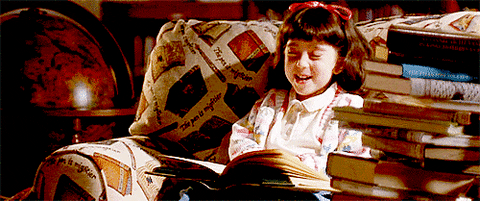 That's where I am currently at. Though, I did listen to a bit of my current audio book for about an hour yesterday while I was washing my car. So, baby steps.
While I haven't been reading, I have been writing again, so everything kind of balances out…right?
Anyways, let's jump into the five books I read last month! I have full reviews up for each of these books – I'll link them below (respectively) so I won't go into too much detail.
---
Soul in Darkness – Wendy Higgins
⭐️⭐️⭐️.5 (PB Finished 4/3/19) GR
Based on the Roman/Greek mythology of Cupid and Psyche by Lucius Apuleius, New York Times bestseller Wendy Higgins brings the tale to life, weaving layers that show exactly how a sacrificial lamb can be enchanted by an unseen monster.
I enjoyed this book, as I do every Wendy Higgins books, but I felt it was a little rushed and could have maybe been two books, or even just a slightly longer standalone. Overall, I enjoyed the retelling/reimaging of a Greek/Roman story that I wasn't familiar with.
---
Vortex Visions – Elise Kova
⭐️⭐️⭐️⭐️ (PB Finished 4/5/19) GR
All eyes are on her and Vi must make the hardest choice of her life: Play by the rules and claim her throne. Or, break them and save the world.
Not shockingly, I loved this book. I loved being back in this world, and with some familiar faces, and many new ones. I absolutely love Elise Kova, her writing, her characters, her stories and am so grateful that I was able to read the second book early!
---
Through the White Wood – Jessica Leake
⭐️⭐️⭐️.5 (ARC Finished 4/6/19) GR
Katya and Sasha are desperate to stop the encroaching army, and together their powers are a fearsome weapon. But as their enemies draw nearer, leaving destruction in their wake, will fire and frost be enough to save the world? Or will they lose everything they hold dear? 
I enjoyed this, but again, I felt like it needed to have been longer. I never felt the true emotional consequences for the characters, and while I did have tons of emotions while reading it, it was hard to really bond with the characters, and build that connection. It kind of felt like at least a duology (maybe a trilogy) was smashed and packed into a single book setting. Overall, it was a pretty easy and definitely enjoyable read.
---
Chosen Champion – Elise Kova
⭐️⭐️⭐️⭐️ (ARC Finished 4/8/19) GR
She will learn the hard way that some evils never die… They only bide their time…
I screamed when this popped into my inbox. And then I read in almost one whole sitting. Once again Elise blew me away and had me gaping at the end of the book. I legit couldn't believe the end of it, and I'm so excited for book 3 – and I cannot wait!
---
Again, but Better – Christine Riccio
⭐️⭐️⭐️⭐️⭐️ (ARC Finished 4/9/19) GR
Shane comes to find that, with the right amount of courage and determination one can conquer anything. Throw in some fate and a touch of magic—the possibilities are endless.
I won't lie. I didn't expect to love this book just as much as I did…still do. I'm not a huge contemporary reader – so I expected to maybe enjoy this, maybe have it be a 3/3.5 star read. I stayed up until 5:30 in the morning reading this book and had all the feels and suddenly wanted to go do a study abroad trip to London…I'm not even in school anymore. I absolutely loved this book and have been pushing it on everyone.
---
While I do wish I had read more in April, I'm kind of glad I didn't. The books weren't all five star reads, but I did enjoy every single one I read. Sometimes quantity isn't the way to go. But with that being said, if I'm going to make my April/May/June TBR I have got to start reading asap.
Honorable Mention:
I didn't finish this book, but since I got roughly 70% of the way through it before I hit my reading rut/slump, I feel like I should at least mention it.
Cardinal Machines – Tracy Eire
I was asked by the author to read this book, and I agreed. She sent me a copy, and I'll be honest, I wasn't sure what to expect. There are only two 5 star ratings on Goodreads, and that tells me nothing except for the two readers enjoyed it – which is great! So, I went in blind, with the synopsis to guide me, and I'm enjoying the story. I'll have a full review up, once I finish it, so I won't go into too many details. For me, it's not a 5-star read, but it is sitting around a 3.5/3.75 right now. I like the concept, the writing is pretty strong, but there are a few instances where I have to reread because I think I've missed something, and it's a little hard to buy that a teen still in high school is acting as a bail bonds man…person…I'm interested in seeing where the story goes/how it ends.
*And I'll just say, in case it wasn't clear from all my other reviews. Any review I do, whether it's on a book I bought, an ARC/eARC (traded or from a pub), or one an author has asked me to read, will be 100% honest. It will be my opinion. Not influenced by anyone else. That's the great thing about people, we all have our own opinions.
---
Well, this post ended up being way longer than I thought it would…for only have read 5 books. Ooops.
QOTD: What was your favorite read in April?