June wasn't a super strong reading month, but it wasn't a bad one either. With the end of the month ending up super hectic from ALA, to book signings, to family vacations where it's hard to get a minute alone without being labeled "anti-social" I didn't get to read everything I wanted to.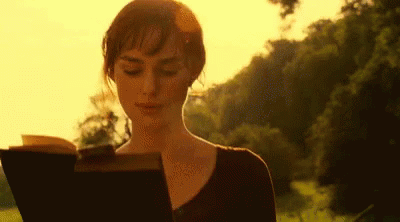 I enjoyed everything I was able to read this last month, so that is a bonus, and even though it's now July (and I'm still on vacation) I was able to disappear for roughly 2.5 hours outside, on a swing and read a little over half a book, so all's * kind of * right in my world and I should have my first book for the month finished tomorrow.
But, we're not here for July's Wrap-Up – stay tuned for that!
Anyways, let's check out the few books I did manage to get to during June!
---
Our Dark Stars ­– Audrey Grey & Krystal Wade
⭐️⭐️⭐️.75 (PB Finished 6/1/19) GR Review
Talia and Will would rather get space-tossed than trust one another, but with the queen's forces chasing them across the galaxy and the fate of both worlds hanging in the balance, they'll forge the unlikeliest of alliances to survive.
I enjoyed this book, and glad I pushed my through the beginning of the book – which confused me. I could easily read another book set in this world. I won't go into too much detail since I have a full review for this posted, but if you're looking for a good sci-fi and are fans of Firefly, Dark Matter, etc…you'll definitely want to check this out.
---
White Hot Kiss ­– Jennifer L. Armentrout
⭐️⭐️⭐️⭐️(PB Finished 6/2/19) GR Review
But when Layla discovers she's the reason for the violent demon uprising, trusting Roth could not only ruin her chances with Zayne… it could brand her a traitor to her family. Worse yet, it could become a one-way ticket to the end of the world. 
I've been slowly making my way through JLA's backlist as a re-read, since it's been quite a while, but I mainly picked this up after having read Storm and Fury. It had been so long, and I barely remembered what had happened in the original series. I have a full review posted, but if you haven't checked out The Dark Elements series yet, you should!
---
Shadows – Jennifer L. Armentrout
⭐️⭐️⭐️(PB Finished 6/3/19) GR Review
The last thing Dawson Black expected was Bethany Williams. As a Luxen, an alien life form on Earth, human girls are…well, fun. But since the Luxen have to keep their true identities a secret, falling for one would be insane.
This was another re-read…at least I think it was. To be completely honest, I'm not sure I ever read the prequel to the Lux Series. I remembered none of it. Either way, it was still a good read, but use your own discretion on whether you read it before jumping into the series or after.
---
Obsidian – Jennifer L. Armentrout  
⭐️⭐️⭐️⭐️(PB Finished 6/6/19) GR Review
You heard me. Alien. Turns out Daemon and his sister have a galaxy of enemies wanting to steal their abilities, and Daemon's touch has me lit up like the Vegas Strip. The only way I'm getting out of this alive is by sticking close to Daemon until my alien mojo fades. 
If I don't kill him first, that is.
Again, another re-read – 2019 is turning into the year I read all of JLA's backlist. It was fun visiting this world again and being reacquainted with Daemon. This was probably one of the first YA books I read and was probably a huge reason for me getting into the genre when I did. I have a full review of this book posted, but you should definitely check out the Lux Series if you're into aliens. If you liked the CW's Roswell, you'll like Obsidian.
---
Warrior of the Wild – Tricia Levenseller
⭐️⭐️⭐️⭐️(HC Finished 6/7/19) GR
To win back her honor, she must kill the oppressive god who claims tribute from the villages each year—or die trying.
I really enjoyed this book and wish it had been a bit longer. I will say that I didn't love it as much as her Duology, but I'm not sure if the fact that I listened to the audiobooks for the other two carries any weight. This was definitely a quick, enjoyable read, with a favorable outcome, and a twist I didn't see coming. Hopefully I'll have a full review up sometime this month, so keep an eye out for that!
---
The Glass Spare – Lauren DeStefano
⭐️⭐️⭐️⭐️.5(HC Finished 6/20/19) GR
With a world on the brink of war and a power of ultimate destruction, can Wil find a way to help the kingdom that's turned its back on her, or will she betray her past and her family forever?
Omfg. I didn't expect to love this book as much as I did. I got it in an Owlcrate box from forever ago, and it's been sitting on my shelf ever since. One reading goal of 2019 was to read some of my unread books, and this was one of them, and I'm mad I don't currently own book 2. This was such a good fantasy and I cannot wait to see what happens next. Hopefully I'll have a review up later this month!
---
An Unwanted Guest – Shari Lapena
⭐️⭐️⭐️(HC Finished 6/21/19) GR
Within the snowed-in paradise, something–or someone–is picking off the guests one by one. They can't leave, and with no cell service, there's no prospect of getting the police in until the weather loosens its icy grip.
This was my book club's pick, and I most likely wouldn't have picked it up off the shelf. I absolutely hated the writing style – third person, present tense, with sentences that felt like a fifth grader wrote them. It was so hard to actually get lost in the book with the way it was written. Plot-wise, it wasn't a bad book, but I kind of saw the twist coming, and there was an absolutely and utterly pointless character death that held no importance to the story. Overall, it wasn't a bad story. If you'd like a full rant-y review of this book, let me know, otherwise I probably won't review it beyond this.
---
QOTD: What was your favorite read in June?