Title: A Heart so Fierce and Broken (Cursebreakers #2)
Author: Brigid Kemmerer
Pub. Date: January 7, 2020
Rating: ⭐️⭐️⭐️⭐️⭐️
---
Find the heir, win the crown. 
The curse is finally broken, but Prince Rhen of Emberfall faces darker troubles still. Rumors circulate that he is not the true heir and that forbidden magic has been unleashed in Emberfall. Although Rhen has Harper by his side, his guardsman Grey is missing, leaving more questions than answers.
Win the crown, save the kingdom. 
Rumored to be the heir, Grey has been on the run since he destroyed Lilith. He has no desire to challenge Rhen–until Karis Luran once again threatens to take Emberfall by force. Her own daughter Lia Mara sees the flaws in her mother's violent plan, but can she convince Grey to stand against Rhen, even for the good of Emberfall?
---
This will be a spoiler free review, but I won't be censoring any details that might come up from ACSDAL.
I've been sitting here all day trying to start this review. Unsure of whether or not I could even write it…and if I'm being completely honest, I've been sitting for two and a half weeks thinking about how I'm going to write this review.
I loved this book, maybe even more than A Curse so Dark and Lonely. Watching Grey grow into himself, learn to accept who he is and find himself was just so incredibly heartwarming. In Curse, he had it so rough, and to see this softer side to him, I thoroughly enjoyed it.
But, before I get into my review, I just need to scream, so bear with me for aa moment.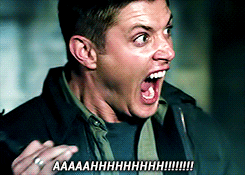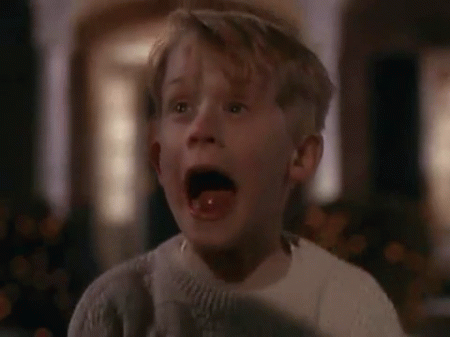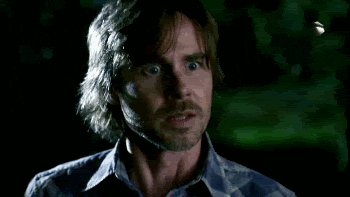 Okay. I'm fine.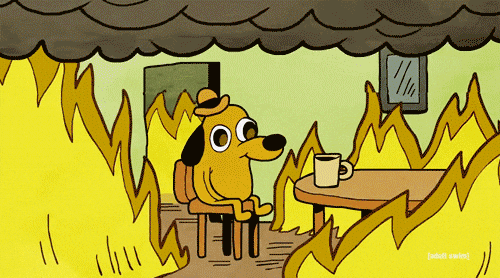 I knew going into this book, that it had the potential to wreck me, most of Brigid's books do. Since, her words, not mine "I like to take a happy concept, with happy characters, tie them to a brick and throw them off a cliff and see what happens" and if you've read any of her books, you know exactly how good they are and how true that statement is. Heart was not exempt from that.
For months, Brigid teased about a scene that wrecked her in this book, and when I got to it, my jaw dropped, and my heart hurt, and I wanted to cry. It's a tough scene and I completely get why it wrecked her, it wrecked me. It's kind of the inciting incident for Grey, and Brigid told me how it was originally going to go down, and trust me, be glad she didn't do it, because omfg. Brutal. There would have been no redemption, no coming back.
Every character in this book (old and new) goes through a lot of changes. Rhen is ruled by his fear of magic and it coats every decision he makes, clouding his judgment on all things. Harper is ruled by her love for Rhen, and even though she's smart and full of common sense, it creates a slight blind spot concerning him. Grey is ruled by his desire to protect Rhen and ignoring his truth. Lia Mara is ruled by the fact that her mother never chose her and that leads to the need to prove herself. Tycho is ruled by his adoration of Grey and that puts him in precarious positions. Karis Luran is ruled by her thirst for power and it blinds her. Jacob is ruled by his desire to return home with Noah and get back to their lives. Nolla Verin is ruled by the fact that her mother chose her, but on some level, she wishes she hadn't. And Iisak is ruled by his determination to get home by whatever means necessary. By the end of the book they've either come to terms with the changes, or they've ignored them. You'll have to read the book to find out their fates.
I think my favorite new character would have to be Tycho, and I'd legit die for him if it came down to it. It would be a rush as to who would lay down their life first, me or Grey. The correct answer is me. He's just so innocent and even though he's been through…so much, he still somehow manages to see the good in people. Once he deems you worthy, he'll never leave your side.
I also really liked the new characters – Tycho, Lia Mara and Nolla Verin, Iisak. The book is told between alternating POV's (minus the first and last chapter, being Harper and Rhen, respectively). This is Grey and Lia Mara's story and it's my favorite kind of fantasy. Journeying through the forests on a mission, all while falling for each other around a fire. I think they compliment each other very well, and I'm excited to see what book 3 has in store for them.
As for Lia Mara, she's a badass, but not in a 'I'm good with weapons and can physically beat your ass' way. Her power is in the long game, to be able to see what others can't, to be able to tell when brute force and violence aren't going to win, but logic and reasoning will. Given the chance, Lia Mara will out think you any given day of the week. Her physical strength comes from her unwillingness to give up, and this surprises her – that's she capable of physical acts of strength, when it's not a trait usually sought after is Syhl Shallow.
Nolla Verin is Lia Mara's twin, and while there are similarities, she's vastly different. I think this is mainly due to the fact that Karis Luran chooses her over Lia Mara, and therefore is a certain image that needs to be maintained. She was an interesting character because there were always these moments that I questioned if she was going to act in the way I expected her to. Just these tiny little moments, before her decision was cast. She is very much set up to be like her mother, but Brigid put these tiny, minuscule seeds of doubt into the book.
And, last but not least, Iisak. Besides the magic Lilith wielded in A Curse so Dark and Lonely and the creature Rhen became, Iisak is the first magical creature to not be introduced hell bent on death and destruction. Not wholly good nor evil, he has his own journey and own reasonings for doing what he does throughout the book. More and more about his story comes to light as he (dare I say) befriends Grey and Co. but there's still so much more to unpack and so much further he has to go.
Emberfall – it was fun being back in this world. As always, Brigid paints a vivid picture that is easy for me to imagine. It's not the same kingdom as it was in Curse, things have changed, obviously. With the killing of the beast, and the news of an heir, there is upheaval and dissention brewing and Rhen is terrified which makes him dangerous in a sense. Fear of magic clouds his judgement and the cruel prince that Grey used to know (before their eternity together) is making a reappearance.
Every moment of this book will keep you hooked, on the edge of your seat, or silently screaming internally because you're reading on a plane and screaming audibly is frowned upon. And as for the end…you aren't ready. You aren't prepared for what Brigid has in store for you. You thought the wait for Heart was bad…waiting for book 3 is killing me. It blew my mind and I did not see it coming, and I wanted to angrily shake a character and punch another. It's so good but oh my god.
Here's a screenshot of me texting Brigid upon finishing. It's censored for spoilers, but I think the devil emoji says it all. It says, you aren't ready.
If you've been dying to get back to this world, with these characters, A Heart so Fierce and Broken will not disappoint. "The heart-pounding, compulsively readable saga continues as loyalties are tested and new love blooms in a kingdom on the brink of war." You won't want to put this book down once you start it, and you'll fall more in love with Grey and fall in love with Lia Mara as they fight to what's right for all. Out January 7, 2020, you don't want to miss this.
---
---
And EXCITING NEWS!
In case by some weird glitch in the matrix, you haven't already seen, but the pre-order incentive for A Heart so Fierce and Broken went live on Monday! It's a quote print designed by Erica Chan and if you preorder before midnight Eastern Standard Time on January 6, 2020, you'll receive one in the mail in the weeks following the release of the book. I'll include the link below if you're interested!
I think the print is absolutely gorgeous and cannot wait to submit my preorder to get one! Make sure (if you are able) you go and preorder AHSFAB and after January 7, 2020 we can all scream about the book together and support each other through the long wait for book 3.
A Heart So Fierce and Broken Pre-Order Link!
*More info – i.e. rules and regulations – are listed in the link if you have questions!
---
---
As a final note, if you've already had the lucky chance to read Heart early and need someone to scream to about it to, my DMs on Twitter and Instagram are open! Feel free to message me with all your thoughts and feelings about Grey and Co. I'm likely to share them and quite honestly, I need more people to scream with about this book.