I'm on vacation and wanted to do a post that wasn't just another book review and when I was browsing the internet for a vacation/beach book tag, I found this one. It's perfect, kind of like a Q&A and I haven't done one of those in a while.
I saw this on The Caffeinated Bookworm Life, and she initially found it on My Tiny Obsessions. I'm excited to jump into this tag, so let's get into it!
---
NAME A CARTOON THAT YOU LOVE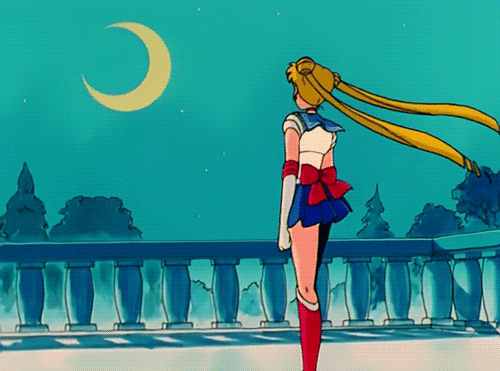 I didn't expect this question to be hard, but there are so many. But I guess if I had to choose, I fell in love with Sailor Moon at a young age. I would say that The Winx Club comes in a close second. Clearly, I have a favorite type of story.
---
WHAT IS YOUR FAVORITE SONG RIGHT NOW?
Um, probably Wait For Me from Hadestown. The chorus is chills worthy and the narrative element of the song is just gorgeous. Do yourself a favor, if you haven't already, 10) listen to the song and 2) watch the Tony's performance of the song. It's so aesthetically pleasing. I get goosebumps every time I listen to it.
---
WHAT COULD YOU DO FOR HOURS THAT ISN'T READING?
Besides binge a TV show? I have this game app – Matching Mansion and if I have unlimited time in the real world, and in the game (you are given 5 lives that regenerate every 15 minutes, but sometimes you're given 30 min/1 hour or more to play consecutively) I will literally play until I have no lives or time left. Usually I'll put whatever show I'm currently watching on, and have it play in the background while I play the game on my phone. It's literally just a match 3 of a kind game, which gives you stars for each level, which you then exchange to help restore aspects of the mansion. Saw an ad for the game and embarrassingly I've spent money on in-app purchases.
---
WHAT IS SOMETHING YOU LOVE TO DO THAT WOULD SURPRISE YOUR FOLLOWERS?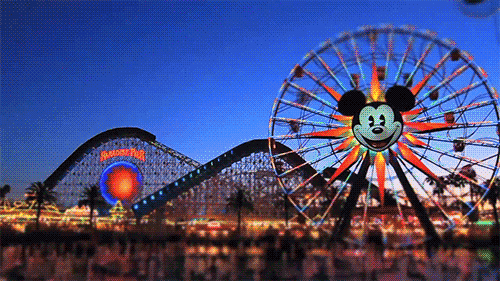 Hmm, I don't actually know. I'm pretty open on this blog. So, let's see…I guess something y'all don't know about me is that I've never been to any Disney park. This surprised most of my friends and still occasionally surprises people if they ask.
---
WHAT IS YOUR FAVORITE UNNECESSARILY SPECIFIC THING YOU LIKE TO LEARN ABOUT?

Yellowstone. The fact that it's a giant caldera and that when it erupts it's going to shroud the world in so much volcanic dust that we'll be thrown into another Ice Age. I don't know when the fascination started, but it was a National Geographic magazine and ever since then I read any article, I can get my hands on. It was last fall, I think, when people on my Twitter timeline just realized/ just learned that Yellowstone is a volcano, and it will erupt and end life as we know it…it shocked them to say the least.
---
WHAT IS SOMETHING UNUSUAL THAT YOU KNOW HOW TO DO?
I don't know how "unusual" it is, but I can install a garbage disposal? And uninstall one as well. Compared to my friends, I'm pretty handy, which means, I come in handy when they need help with something. I'm also taller than my best friend, and everyone else in her family, so if I'm over, I'm often asked to reach stuff on high shelves. LOL!
---
NAME SOMETHING YOU MADE IN THE LAST YEAR AND SHOW US IF YOU CAN.
I could show you the mess I've made of my SF WIP, but I'm not going to.
Just take my word for it, that it's still very much a work in progress, even all these years later. Sadly, I haven't really expressed my artistic side in a while, whether through painting, crochet or drawing. I haven't really felt inspired.
---
WHAT IS YOUR MOST RECENT PERSONAL PROJECT?
Does ignoring my WIP because I hope it somehow magically writes itself count? No? I didn't think so. So, I guess my answers would have to be – be more active. I've let myself get genuinely super lazy and it was starting to affect me and get this WIP done this round of revisions. I know what needs to happen, but NONE OF THE WORDS FEEL RIGHT. I literally write, then delete and don't move forward. It's frustrating.
---
TELL US SOMETHING YOU THINK ABOUT OFTEN.
How I wish that I had taken some roads not traveled. I try not to think about the past too much, because it's not productive, but sometimes, there are regrets. On a happier note, I think about my characters all the damn time and how I wish my WIP was published and being made into a movie or a show.
---
GIVE US SOMETHING THAT IS YOUR FAVORITE.
Farscape. Go watch it. Go fall in love with it. Go. Go. Go. You'll thank me later.
---
SAY THE FIRST THING THAT POPS INTO YOUR HEAD.
"F*ck."
LOL, that's too on brand. Whoops.
---
Aaaaannnddd, that's a wrap!  I managed to steer clear of talking about only bookish related things in my answers, I call that a success. I'm going to wrap this post up here, so I can get it scheduled and climb into bed. Tomorrow (as I'm writing this, today as you are reading it) is the first full day of vacation and I want to get a semi early start! I'm exhausted and will shortly be falling into bed and sleeping…once I play a few levels of Matchington Mansion LOL. I hope y'all enjoy your week!
---
QOTD: What are some of your favorite non-bookish things to do/watch/enjoy? Let me know in the comments!