Title: The Navigator (Tales of the Wendy #2)
Author(s): Erin Michelle Sky & Steven Brown
Pub. Date: October 8, 2019
Rating: ⭐️⭐️⭐️⭐️.5
---
NOT EVERY ADVENTURE GOES AS PLANNED …
Wendy's troubles are far from over. Hook wants her in irons, the crew wants to throw her overboard, and Pan's magical compass is the only thing standing in their way. But Pan himself is nowhere to be found.
When a new everlost captain appears on the horizon, it will take everything Wendy has to survive.
And a tiny red dragon will set events in motion that could save or doom them all.
---
This will be a spoiler free review! I also want to thank NetGalley and the authors for providing aa free eARC as well as an early Hardcover Copy of the book!
Okay, let's start with the cover because omfg it's stunning! If you remember, I bought The Wendy – the first book in this series – mainly because of the cover and just how gorgeous it was. Then I fell in love with the story and it was reminiscent of J.M. Barrie's Peter Pan but had a unique twist.
I've been sitting here for hours trying to find the words to adequately articulate proper thoughts and feelings about this book, but I can't.
Internally I'm chaos. I'm so in love with these books – this one was fantastic and I'm just screaming and dying on the inside because now I have to wait for the next one.
I love the way these books are written, and I love the characters. I love how Neverland was described, the crocodile, the action scenes and everything in between. I loved Wendy's journey through this one, and oh my god I ship Hook and Wendy together so hard! I don't even know if there is going to be any kind of romance in this, besides the hidden kiss – and I wouldn't exactly call that romance.
But, oh my god, Hook! His growth in this book was so good and there were moments that I just wanted to push Wendy and him together, if for nothing but to comfort each other. I need them to at least kiss once. Please. I love their dynamic. His internal struggle/reluctance to admit to himself that Wendy is badass is The Best. He's not outwardly hostile and Wendy knows that he trusts her to some extent, but his internal struggle (and definite attraction, let's be real) is everything I want. It's like a slow burn romance, with very little hint at any romance…does that make sense?
And Peter Pan! He's a grown child. I loved how Wendy is the only one who can tame him. I also really loved the reason why he's like that. I thought it was very original and definitely didn't see it coming.
AND the introduction of Norse Mythology and Magic?? Specific kinds of magic. Can't say because spoilers – you'll have to read the book to find out! Give. Me. More. Ugh. I just loved everything about this book and I'm seriously dying for the next one, and this one isn't even out yet.
That reveal towards the end!!! * phew * I'm so excited to see how this all plays out. I can't wait. I don't want to wait, but sadly I have to.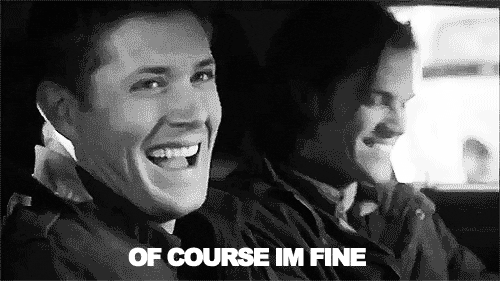 If you haven't already (what are you waiting for?) go read The Wendy – you can check out my review here – and you have enough time to read it before The Navigator comes out next week! Make sure you pick up your copy October 8, 2019! You don't want to miss out on this adventure!