Title: Havenfall (Havenfall #1)
Author: Sara Holland
Pub. Date: March 3, 2020
Rating: ⭐️⭐️⭐️
---
A safe haven between four realms. The girl sworn to protect it–at any cost.
Hidden deep in the mountains of Colorado lies the Inn at Havenfall, a sanctuary that connects ancient worlds–each with their own magic–together. For generations, the inn has protected all who seek refuge within its walls, and any who disrupt the peace can never return.
For Maddie Morrow, summers at the inn are more than a chance to experience this magic first-hand. Havenfall is an escape from reality, where her mother sits on death row accused of murdering Maddie's brother. It's where Maddie fell in love with handsome Fiorden soldier Brekken. And it's where one day she hopes to inherit the role of Innkeeper from her beloved uncle.
But this summer, the impossible happens–a dead body is found, shattering everything the inn stands for. With Brekken missing, her uncle gravely injured, and a dangerous creature on the loose, Maddie suddenly finds herself responsible for the safety of everyone in Havenfall. She'll do anything to uncover the truth, even if it means working together with an alluring new staffer Taya, who seems to know more than she's letting on. As dark secrets are revealed about the inn itself, one thing becomes clear to Maddie–no one can be trusted, and no one is safe . . .
---
This will be a spoiler free review.
Maybe I'm becoming too jaded when it comes to reading.
Or maybe we as a community just hype books too much.
Either way, anticipated reads seem to be falling short left and right.
I hate that.
Seriously.
It's not every anticipated read, but so many of them since September 2019 have just been missing the mark.
I think part of the problem is that a lot of YA feels tired, the same, and rewrites of stories that already exist.
Yes, I'm aware that nothing is truly *original* but books are just missing the mark for me.
I was super excited for Havenfall. I read an excerpt a few months ago, and I was so damn excited for it. I couldn't wait to read it, so when I got approved on NetGalley for an eARC I was ecstatic. I couldn't wait to read it.
Well, I read it.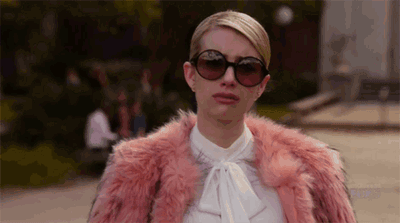 …
Ugh.
I don't know where that initial excitement went. I have no idea where it ran off to. But it became pretty clearly early on, that it wasn't going to be showing up again.
Now, I will be completely clear that I wasn't a fan of Sara's second release – Evermore. It was disappointing after reading Everless – which I loved. I went into this book with a clear mind, completely intent on giving her writing another chance, and I don't know what it is, but this book just didn't hit the mark.
Let me back up – overall, sure, I enjoyed this book. It had elements that I like in a story, and I did stay interested enough to keep turning the pages.
But with that being said, I never felt a connection with it. I didn't connect with the characters…at all. Not once did I feel anything for the characters. I also had trouble picturing them…well everyone except Taya. I could picture her easily. You would think that as the reader, I should be able to picture the MC – Maddie, but nope. All I remember about her physical appearance is that she has short hair. It extends further than just the characters. I struggled to picture Havenfall. Ultimately, I just pictured like a Victorian Mansion, but I have no idea if that's right.
Also, as a reader – tying into the whole not being able to picture anything or anyone – I felt like I was told everything. Told everything, and still unable to picture anything, or even fully understand everything. It was like I was dumped into the middle of this book, this world and expected to know things, which clearly wasn't the case.
Then there's the plot.
So much goes on, plot wise, and it's all kind of a jumble.
By 'so much' I mean, so freaking much.
Like, it's one thing after another, and some of it just feels unnecessary?
And yes, I understand that, 'one thing after another' is how a plot progresses, but by the end of this book, the ending feels cheap, easy and wholly unjustified. Then there were the moments that elicited this expression –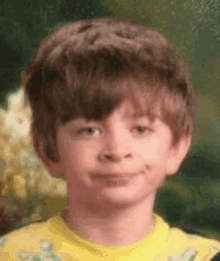 You know what I'm talking about. The 'of course this is how this played out, because it couldn't possibly have played out any other way' sarcasm response, that makes you thin your lips and roll your eyes. Every reveal felt so damn obvious and generic. Like, of course that person isn't who they seemed or of course that issue with a group of individuals is just a massive misconception and my favorite of course I have some life altering connection that connects our pasts with a person I have feelings for – like, really? Really?
I just don't know.
I don't know what happened.
Did I mention that it took until the 30% mark for me to even get remotely interested in this book? No? Well it did. I don't know what that relates to page count wise but come on.
I think through it all, my least favorite part was the ending. For everything I went through as a reader – hell for everything Maddie went through, the ending sucked. I know there's another book coming to conclude the story, but literally nothing is wrapped up at the end of this book. Nothing.
It's so open, a breeze is blowing through it.
You should see me sitting here, thinking about this book as I write this review. I'm so annoyed I keep staring at a wall, like it's a camera on the Office. You know the look. Like, 'please see what I'm talking about'.
I'm just so annoyed and so over these books that ultimately feel like almost a waste of my time.
I know some people absolutely love this book, and that's fantastic, I'm so incredibly happy for you! I wish I did, but I don't. The concept is really cool and unique, but the story – how it was written, just fell short for me. My excitement is gone, disappeared, blown away with the breeze. I didn't connect to this book at all, on any level and I don't know if I'll pick up the second one when it comes out. I also have no idea how everything is going to tie up by the end of that book, but I'm sure it'll be very convenient and easy.
Okay, I'm going to end this hear before I start truly ranting and start talking specific spoilers.
If you're interested in Havenfall, hopefully I haven't put you off of it. I'm going to tell you to check it out and form your own opinions. I don't want to convince you out of a book that might become your favorite read.