Title: You'd Be Mine
Author: Erin Hahn
Pub. Date: April 2, 2019
Rating: ⭐️⭐️⭐️⭐️.5
---
Annie Mathers is America's sweetheart and heir to a country music legacy full of all the things her Gran warned her about. Superstar Clay Coolidge is most definitely going to end up one of those things.
But unfortunately for Clay, if he can't convince Annie to join his summer tour, his music label is going to drop him. That's what happens when your bad boy image turns into bad boy reality. Annie has been avoiding the spotlight after her parents' tragic death, except on her skyrocketing YouTube channel. Clay's label wants to land Annie, and Clay has to make it happen.
Swayed by Clay's undeniable charm and good looks, Annie and her band agree to join the tour. From the start fans want them to be more than just tour mates, and Annie and Clay can't help but wonder if the fans are right. But if there's one part of fame Annie wants nothing to do with, it's a high-profile relationship. She had a front row seat to her parents' volatile marriage and isn't interested in repeating history. If only she could convince her heart that Clay, with his painful past and head over heels inducing tenor, isn't worth the risk.
---
This will be a spoiler free review.
This time last year, I went into my local Barnes & Noble and bought this book on release day. Honestly, it hadn't been on my radar, but the week/week and a half leading up to its release, my Twitter feed was filled with posts about this book. So, Twitter made me buy it.
I'm kicking myself for waiting a year to read this book.
Idk why I waited so long. I have no idea. But I really should have picked up this book earlier.
Now that I've read it, I wish I could wipe it from my mind, just so I can relive it again for the first time.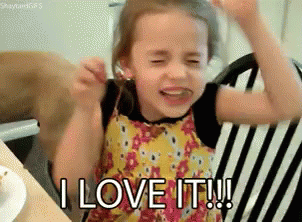 I went into this book fully expecting to enjoy it. I didn't expect to fall head over heels with it. I read it in one sitting and I just fell in love with Annie and Clay. You'd Be Mine is my favorite kind of contemporary to read. Still a relatively light/fluffy story, but the characters are so real and so complex. While the characters might have their flaws and their baggage, you know that by the end of the book, things will be better. You know by the end of the book that the characters have made it past their darkest moments or faced their fears and some of those nearly debilitating emotions.
I loved how visceral and vivid this book was. It came to life in my mind and I was transported. I'm a country music fan, so I really loved this. I could see the concerts in my mind, and I could feel the electric atmosphere. It was like I was there, watching it, experiencing it. It felt so real, like something that I could actually go buy tickets for and go see. My ONLY complaint is that I can't actually listen to the songs. While I love these kinds of books that follow singers, I do think that they end up lacking something. While the songs that Erin has created are excellent and evoke emotions, I desperately wish they were real, that I could listen to them the way she probably hears them in her head. Even though I couldn't truly hear the songs, I knew without a doubt how Clay and Annie sounded – the way he puts on a show and the kind of music, and the sound of her band. I can image just how incredible they sound together.
I really need these characters to be real, because I think I'm forming an unhealthy obsession. I get why my Twitter feed was filled with this book a year ago. This book hook, line and sinks you faster than you can comprehend. It's been days, and I'm suddenly in a frenzy about my love for this book, and I've never wanted something to be so real, so badly.
I loved the character relationships, the budding tension, romantic and otherwise. I loved the chemistry between everyone, especially Annie and Clay. I loved how she didn't put up with his shit and gave it as much as she got it. Despite everything she'd gone through, she saw the light in things, in opportunities, in life. She has her own fears and demons, but she doesn't allow them to hold her back. She just channels everything she's experienced and felt into her passion, her music. It's admirable.
I loved Clay's journey as well. He's basically country music's Number One Heartthrob, but he has some major issues. He kind of embodies what fame can do to a person at a young age, and he doesn't handle the spotlight as well as Annie. He knows how to push it all down until he can't anymore, he knows how to flip the switch to turn on the Heartthrob personality, but he doesn't know how to live, he basically just exists.
Together, Annie and Clay throwback to some of the greats, and they even emulate them. Heidi Newfield's – Johnny And June instantly came to mind while reading this book. Listen to it and tell me that it doesn't make you want something epic, and Annie and Clay are epic.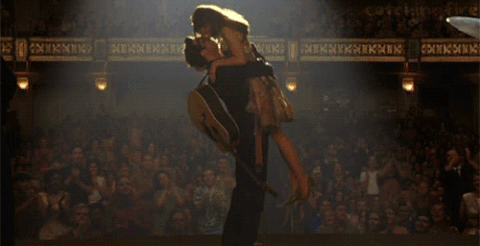 Shit, I'm in love with this book. I'm going to be shoving this at people for a long time. This book just makes you feel everything.
I'm easily an Erin Hahn fan now, and I cannot wait to read her next book More Than Maybe and I'm thrilled I have an eARC of it. I'm already planning on reading it next month. I can't wait, and I have a friend legit yelling at me to read it as soon as possible…though if she had her way, I think she would take my current read, toss it, and put More Than Maybe into my hands. I'm also really excited because Annie and Clay are mentioned and I'm assuming the characters from You'd Be Mine and More Than Maybe will carry over to her 2021 publication Never Saw You Coming. That title alone makes me so excited it's ridiculous.
I definitely, 100% recommend you read this book. Even if you're not a country music fan, it's about figuring out who you are, what you want, and learning that the world isn't out to get you, that there are people who care about you. It's about finding those who love you and who will be honest with you, who will be there through the good and the bad times. The backdrop of a summer country music tour is brilliant, fun and full of swoony moments, but this book is so much more than just that and you should reall, really read it. More Than Maybe comes out July 21, 2020 so you have time to read You'd Be Mine before its release!