I sat down to write this post, and my mind just went blank. I'm exhausted.
I've been spending a lot more time reading, than actively watching anything, but beyond that, Animal Crossing: New Horizons eats a lot of time. I also have like zero drive to do anything productive. I'm even starting to hit this point where books are starting to feel a bit like a chore, but blogging has been my constant through the whole COVID mess, so I don't want to give it up. I'm also really enjoying the books I've been reading. I think it's just mainly this book I'm currently reading. I'm not super invested and I don't know if there's going to be a love interest, and I'm just not sure.
I've also fallen down a "kiddie" show rabbit hole, but I don't give a damn, the show is addicting and I'm way too invested.
Days have started to seriously blur together, and I need life to resume. I'm starting to feel cooped and caged and I need to be able to go out and do things.
Anyways, let's jump into the post.
---
BOOKS:
Sunshield – Emily B. Martin
I requested this on NetGalley months ago, and I'm trying to figure out if I read the synopsis at all before requesting. Whatever intrigue I felt when I made the request, I don't know where it went. I'm roughly 20% into the book, and I'm bored. I keep clicking out of my kindle app to open other apps. It's making reading slow. Also, this is a dense book, I don't fully understand the world, and I think it might be more of a political fantasy, and that's not really my thing. I also feel no connection to any of the POVs, and I think that I already know how (arguably the main POV) is connected. But there's no strong desire making me desperate to find out if I'm right or not. I'm definitely going to try and power through it, in the hopes that it gets better, but I don't want to make any promises.
---
WATCHING:
I thought about listing everything I'm currently watching, but really, there are only 2 shows that I'm watching with any consistency.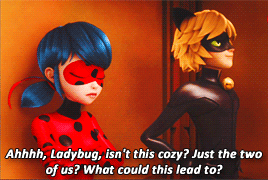 Miraculous: Tales of Ladybug and Cat Noir (Netflix)
Don't ask me what made me start watching this. Blame COVID and the need to turn my brain off. But I'm hooked. It's weirdly addicting and I'm totally here for the conflict? I do wish the stakes were a tad higher, and for maybe the good guys to not win every battle, but it's a Disney show meant for much younger kids, so I get it. I don't know what I'm going to do when I run out of episodes.
My Brilliant Friend (HBO Go)
 My dad started this, thinking it was going to have Godfather vibes…what he didn't realize that it's a foreign show, with English subtitles. It's also incredibly captivating. Like, you can't stop watching. It's set in Italy, in a town outside Naples in ~1950. Women are still very much second-class citizens and treated as property, and the story follows two young girls, both incredibly smart, as they grow up and learn to navigate the world. One is very much a rule follower and the other isn't. We've blown through season 1 and now are onto season 2, and you legit have no idea what to expect in each episode. It's based off a book with the same name.
And as a little bonus, here's what I've been listening to –
These are all a part of my SF WIP playlist:
Beyond the View – Chance Peña
Up, Up & Away – Chance Peña
Vanish – VG LUCAS
Time's Running Out – VG LUCAS
Shipyards – The Lake Poets
Symmetry (Dark Version) – SYML
(Latest Purchase)
The Prince of Egypt (Original Cast Recording)
This is the soundtrack for the new West End production, and I need the world to open back up so I can go to London and see this show. The soundtrack is phenomenal. It's the movie, but with a tad more, and I'm sure the show is visually gorgeous.
Okay, that's it! I'm exhausted and I might actually get in bed before 1AM tonight! Hope you all are staying safe and sane!
---
What are you currently reading, watching, or even listening to?