Title: The Bone Thief
Author: Breeana Shields
Pub. Date: May 26, 2020
Rating: ⭐️⭐️⭐️⭐️⭐️
---
Saskia returns to Ivory Hall to train in bone magic, determined to stop Latham from gaining the power of all three Sights—past, present, and future. But danger lurks within the fortress's marrow. Trials are underway for the apprentices, and the tasks feel specifically engineered to torment Saskia, which is exactly what Latham wants.
As she grows increasingly more suspicious, her thirst for revenge becomes all-consuming. Together with the friends she can trust and the boy she loved in another lifetime, Saskia traces clues from Latham's past to determine what he'll do next. Their search leads them across Kastelia and brings them to a workshop housing a vast collection of horrors, including the bones Latham stole from Gran, and the knowledge that the future isn't all that's in jeopardy—but the past as well.
---
This will be a spoiler free review. If you want to check out my review for The Bone Charmer, you can click here. It's a fantastic read and I highly recommend it.
What the hell am I supposed to do now?
I just finished this book – like 10 minutes ago, and I've been wandering around aimlessly trying to gather my thoughts and feelings.
Y'all, I can't gather them.
I'm at a loss.
I loved this book. I blew through it and would have blown through it in one sitting if I hadn't been buddy reading it with a friend. Do you know how hard it is to read aa fantastic book a few chapters at a time?
Incredibly.
Just like The Bone Charmer, Breeana whisks you away into this world, with these characters and the stakes are higher than ever. Saskia is racing against a clock to stop Latham. Her world has changed, once again, and navigating it and reconciling with emotions is proving to be a bit of a challenge. She doesn't have time to waste as her fears come to light and it's up to her to face him.
As I was reading this, I could feel Saskia's growing fear and tension. I felt like I was right there with her, experiencing everything. I could feel my own panic rising in my chest. Then I got to the end of chapter 20, and if it hadn't been like 2 AM, I would have screamed. I yelled at my reading buddy the next day because I had to wait for her to catch up. I also yelled, because I just barely stopped myself from finishing the book. The end of Chapter 20 is * mind blowing * and it took all my willpower to not read ahead.
Let's talk about the freaking romantic tension and unrequited love between Bram and Saskia. So damn good. Breeana did such a fantastic job at the chemistry between the two of them. Saskia's longing (if you've read book 1, you'll know what's up and everything that happened between them) and denial of what she wants from him. Bram's confusion over how Saskia occasionally reacts around him. By the middle of the book, I just wanted to push them together and make them kiss.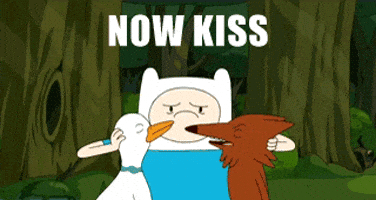 I truly enjoyed how the group came together and supported each other. I loved how they cared for each other and just became this really close-knit group. Watching how Saskia bonded with each of them and how her relationship with each of them grew was wonderful. For someone who has lost so much, to see her find new relationships was so fun.
As for the ending – overall, I enjoyed it. I liked how everything played out, but I thought it felt a little rushed. The rushed feeling came with this kind of anticlimactic feeling. I had no idea how Breeana was going to end this book. Hell, I had no idea what Latham's plan was. I had no expectations of what I though the ending was going to be, and yet, I feel a tad disappointed.
Ugh, I feel like crap for saying that.
Maybe I'm just bummed that this story is now over and the only time I'll get Bram and Saskia again, is when I reread. I wish there was more. Obviously, this doesn't wreck my rating for the book or my absolute love for the duology. I will rave about these books until everyone has read them. So, go read them…or at least The Bone Charmer, since it's already out.
I want to clarify that I thoroughly loved the final chapter in this book, and I'm really bummed we don't get to see more, but I'm so happy with what happens. It's the final confrontation that I'm a little disappointed about. But it works well and makes sense with the character journeys.
The Bone Charmer is one of my new favorites and a definite 2020 favorite. If you haven't read it yet, you really need to. It's a fantastic book that too many people are sleeping on. The duology as a whole is fantastic as well, and Breeana a phenomenal writer. She transports you right into the world she's created, and you don't want to put the book down until you've finished it. I'm really excited for Breeana's next project, it sounds amazing! Until then, I might just have to do some rereading, because it's only been maybe an hour, and I'm already missing these characters. The Bone Thief comes out at the end of the month, so you still have time to get caught up!