Title: The Traitor Queen
Author: Danielle L. Jensen
Pub. Date: February 7, 2020
Rating: ⭐️⭐️⭐️⭐️⭐️
---
Lara has only one thought when her husband is taken prisoner: I will do whatever it takes to set you free.
A queen now in exile as a traitor, Lara has watched Ithicana be conquered by her own father, helpless to do anything to stop the destruction. But when she learns her husband, Aren, has been captured in battle, Lara knows there is only one reason her father is keeping him alive: as bait for his traitorous daughter.
And it is bait she fully intends to take.
Risking her life to the Tempest Seas, Lara returns to Ithicana with a plan not only to free its king, but for liberating the Bridge Kingdom from her father's clutches using his own weapons: the sisters whose lives she spared.
But as Lara and her companions formulate a plan to free Aren from her father's palace, they soon discover that while it is easy to get in, it will be quite another thing to get Aren, and themselves, back out. Not only is the palace inescapable, there are more players in the game than Lara ever realized, enemies and allies switching sides in the fight for crowns, kingdoms, and bridges. But her greatest adversary of all might be the very man she's trying to free – the husband she betrayed.
With everything she loves in jeopardy, Lara must decide who – and what – she is fighting for: her kingdom, her husband, or for herself.
---
This will be a spoiler free review. But if you've read the first book, or have listened to this one, please feel free to slip into my DM's over on Twitter, because I need to talk.
Can incoherent screaming count as a review?
Because I'm still not over The Traitor Queen. It's been almost 4 hours and I'm still reeling. Maybe binge listening to the last 3 hours of the audiobook wasn't the smartest idea, because holy crap.
I wish I could form words.
But ho-ly crap.
Danielle L. Jensen is a word wizard and knows how to tell a really good story. Lara and Aren are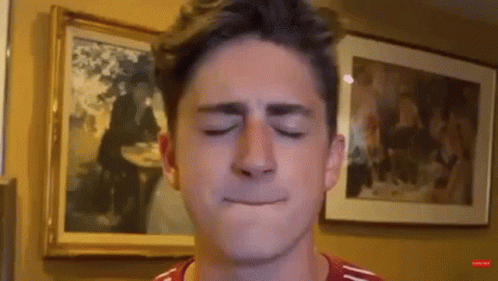 I mean, seriously? The whole book was
The Bridge Kingdom was a tension filled, steamy enemies to lovers. So, imagine having book two be another enemies to lovers plot, with the same two characters who have so much history and even more sexual tension.
Ugh. Give me more.
This book was so good. I'm still at a loss for words. I'm reeling back and forth between this book is so good and what the f*ck am I supposed to do now? I already know that I will 100% be re-reading these two books, and I'm probably going to download the audiobook for The Bridge Kingdom so I can experience it in that format. I can't express just how good the production of The Traitor Queen was. I felt like I was watching it, everything so vivid and so alive in my mind.
Lara is badass. And I mean badass. She's unwavering and tough and willing to go to the ends to the world if it meant protecting those she cares for. She will do anything for the people she holds dear. It makes her incredibly dangerous.
Speaking of those she holds dear, I loved getting to know her sisters in this book. Not quite as badass as Lara, but still so dangerous and so enjoyable. Sahrina especially. Her bond with Lara is great – Lara's bond with all her sisters is great. I would totally read a whole book about them – like their day to day, cute moments, the petty sibling rivalry moments.
As for Aren. I thought I was in love with him from the first book, but omfg. Somehow his hurt and anger – all his conflicting emotions – just makes him more attractive. I can't explain it without spoilers, but his pain, his hurt, his anger…let's just say that Danielle knows her shit, and she created the perfect amount of tension between Lara and Aren. Paired with the harsher emotions, she sprinkles in tender moments, soft emotions that push past the negative ones.
It's just so good.
And then there's the ending.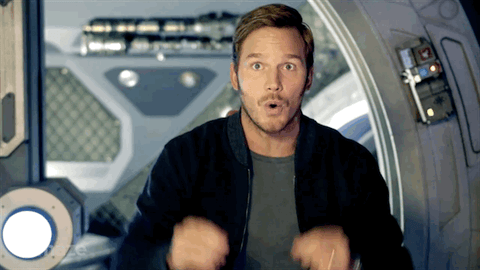 The ending.
I mean, The Freaking Ending.
Just when you don't think the emotions could possibly get any higher, Danielle goes and does that.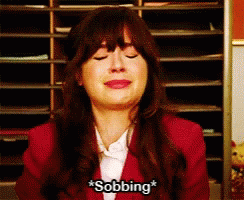 I mean, damn.
It's one thing after another, and another, and another, and you think that nothing more could possibly happen, that these characters deserve a break, and then that happens.
I was nearly in tears, barely breathing, sitting on the edge of my seat, waiting to see what happens next, because this story couldn't possibly end that way.
Danielle shattered my heart throughout this book, and that last scare nearly did me in.
With that being said, with how it all comes to a close, I loved it. I loved every single second of this book. Through all the hate, the hurt, the anger and self-loathing, love still found its way to the surface. While I'm sad though that Aren and Lara's story is over, I am really excited to come back to this world with book 3. I have no doubt that we'll see or hear from them, but I'm really looking forward to Kerris and Zarrah's story. I'm sure it's going to be just as good.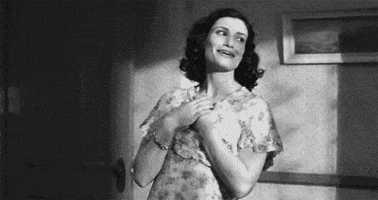 The world Danielle has created is stunning, diverse and so vivid. It comes to life in your mind, and honestly – despite the war – sounds like a magical place. It's so fantastical and intricate and unique. I highly recommend picking up The Bridge Kingdom and The Traitor Queen. You're seriously missing out. If you're a fan of enemies to lovers, high fantasy and just a completely fantastic read with a fantastic cast, then you don't want to miss this book – this series. I promise you. So, make sure you go check out The Bridge Kingdom and The Traitor Queen. Come back and let me know your thoughts!