Something really exciting and highly anticipated by me, and everyone else was revealed over the weekend.
Now, most of you have probably already seen it, but Brigid is a friend and I feel the need to share it on here as well and help her out. Also, as a fan, I can't keep my cool about this cover. It's gorgeous, I love it and I'm so damn excited to read it.
I've loved every single cover in this series, and with each new one, it becomes my new favorite. I love all the covers in this series and love how they fit together and how they look together.
I remember talking with Brigid back in January – which feels like a lifetime ago – about what the title was and what color the cover could potentially be.
Y'all I freaked out when Brigid told me the title. Like, legit shivers down my spine due to the excitement and anticipation for whatever is to come next.
I mean…A Vow so Bold and Deadly…it holds so much promise…so much pain. To quote Brigid's most notable gif –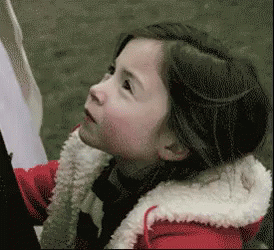 Ugh, I cannot wait. January 2021 is so far away, though at the speed 2020 is whizzing by, maybe not so much. I'd kill for a chance to read it early.
Pssst, Brigid, can you hook a friend up? Lol
Needless to say, I'm so not upset with the red. I was really hoping for a burgundy/wine red color, and as you will see (or have seen) I'm not disappointed in the slightest.
With all the teasers leading up to Cursebreakers #3, everyone thought the cover was going to be purple, and while purple would have looked good with the blue and green of books 1 & 2 I cannot wait to see the red with them.
Anyways, let's get to why you're all here, and why I'm doing this post! The cover!
Though, one last thing…well two last things before we dive in. If you're interested, you can check out my reviews for A Curse so Dark and Lonely and A Heart so Fierce and Broken.
---
Synopsis:
 Emberfall is torn between those who believe Rhen is the rightful prince and those who are eager to begin a new era under the true heir, Grey. Grey has agreed to wait two months before attacking Rhen, and in that time, Rhen has sought the assistance of a spy despite Harper's doubts.
Meanwhile, Lia Mara struggles to rule Syhl Shallow with a gentler hand than her mother. But some of her subjects aren't happy that Lia Mara has an enchanted prince and magical scraver by her side. As Grey's deadline draws nearer, Lia Mara is forced to question whether or not she can remain allied to his cause.
---
Drum roll, please!
*
*
*
*
*
*
*
*
I now present to you (two days after it's early release) the cover for Cursebreakers #3 –
A Vow so Bold and Deadly!
Jfc, it's stunning. It hints at Emberfall's colors…and the crown! My excitement and curiosity for what Brigid has in store for us knows no bounds. I've been dying for this book since finishing Heart last year…oh wow, it's been a year, or a little over one…
I have no doubt that she's going to make me fall in love with Grey some more, want to protect Tycho – I really hope he has a kitten – I might want to furiously take Rhen by the shoulders and shake him, then give him a hug, and I really can't wait to see if there's a potential for a friendship between Harper and Lia Mara. I'm beyond curious and beyond excited for this book, and I know Brigid isn't going to disappoint!
If you haven't already, then you should really go read A Curse so Dark and Lonely and then go read A Heart so Fierce and Broken. You have time to get caught up, so do yourself the favor and get on it! If anything, buy the books for solely how pretty they are and how good they look on a shelf.
Janauary 2021 will be here before we know it, and we'll be diving back into the world of Emberfall with Rhen, Harper, Grey, Lia Mara and Co.