Title: Pandemonium
Author: Willow Anderson
Pub. Date: April 27, 2020
Rating: ⭐️⭐️⭐️⭐️
---
Lace Ashburn was only twelve years old when she witnessed a murder behind Pandemonium's grandeur – a strange, magical traveling show where admittance is hard to gain. With a dead Ringmaster and his murderer in jail, Pandemonium packed up and fled in the middle of the night, remaining missing for five years.
When Lace's older brother steps up to take the throne of Falhaven, he announces not only the return of Pandemonium but an arranged marriage for her with their neighboring country's prince. With less than a week to discover a way to keep her freedom from her fiancé, Lace finds her way back into the heart of Pandemonium.
With a new Ringmaster heading Pandemonium, Lace is pulled into a competition run by the strange show with an invaluable prize at the end should she win. Paired together with a mysterious partner, Lace fights through the contest to keep not only her independence but her heart safe.
Come one, come all, to the show that will enthrall…welcome to Pandemonium where in order to win, you must lose it all.
---
This will be a spoiler free review. Thank you to the author for providing a copy of the book in exchange for an honest review.
I heard that Willow was looking for some people to read her book in exchange for an honest review. After checking out the synopsis, I knew I wanted to read it. I'd just finished reading Where Dreams Descend and love that magical, escape feeling that comes from circus/magical traveling show themed stories. Anything shrouded in mystery, where people have to compete with magic and their wits is something I'm instantly interested in.
I definitely got some The Greatest Showman vibes, as well as some Escaping from Houdini vibes. It had the brilliance of The Greatest Showman, and the dark mystery of Escaping from Houdini. So, best of both worlds really?
You know that moment in The Greatest Showman, where Hugh Jackman sings "Ladies and gents, this is the moment you've been waiting for" – that line kept playing in my head non-stop. He sings it kind of deep, kind of gravely, with so much anticipation and wonder – that's what this book feels like.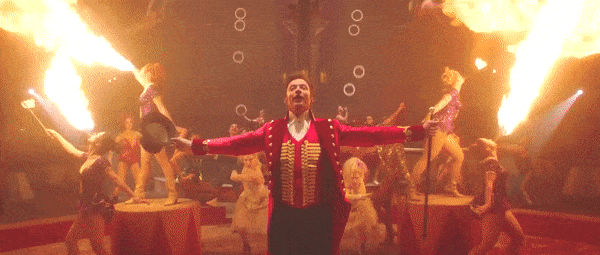 Pandemonium is no exception. It draws you in from the first page, and then it takes off. I binged the first 50% of the book in a little over 90 minutes. I just inhaled it and couldn't put it down. I think I read the whole thing in just over 3 hours? I don't really know, I lost track. One minute the clock read 8PM, and then the next thing I knew it was just after 11PM. I couldn't stop, and now I'm anxiously awaiting book 2.
I really enjoyed Lace and Victoria. Their sister bond was really enjoyable, and I loved how fiercely protective Victoria is of Lace. I liked how she's sort of fight first, ask questions later. She's wonderful, they're both wonderful.
Also, what is it about the name "Killian" that automatically makes me love a character? Like, instantly, I'm trash for any male character named Killian. So, imagine my excitement for there being a mysterious Killian in this book.
I'm also learning that I have a thing for dark, mysterious, seemingly morally grey Ringmasters. It has to be the allure of the unknown, and from the moment we first lay eyes on the Ringmaster of Pandemonium, I just went yup, I'm sunk.
I really enjoyed the world Willow created in this book. It's atmospheric and interesting. The dynamic shifting of power, the forced betrothal and the seductive allure of Pandemonium made for a really enjoyable read! Add a dash of romance, hidden identities and mystery, you get a book that's really hard to put down. Everything just comes right to life in your mind.
While I really enjoyed this book, and will 100% be reading book 2, I do have one smallish complaint. Maybe it was just me (it's been a long week at work and my brain is a tad fried) but the timeline seemed off? At least in the first half of the book, time seemed to pass very quickly. Like, characters just waking up, and then one scene later it's nighttime. I don't think these few instances necessarily hurt the book, but it was just something I noticed. It never really pulled me from the story, but it's sometimes hard to turn off the writer/editor side of my brain, which picks up on things like that.
Overall, I thought this book was really great and such a good read. It keeps you on your toes, guessing, enjoying and honestly wishing you could experience Pandemonium for yourself. The magic, the mayhem, the mystery, what's not to love?
You can check out Pandemonium now, it's out, so grab your copy today! Keep an eye out for book 2, Catalyst, which will be out in September!