I'm bringing you a quickie post today! It's Sunday, we're potentially going to look at puppies and I just binged an amazing show.
I'm spiraling down an obsession hole, and I want to spend all my money on merch.
I haven't been in any kind of mood to binge a show, or even watch more than 2 consecutive episodes for months. So, imagine my surprise when I inhaled all nine episodes of Julie and the Phantom.
I didn't know that there were only NINE EPISODES, so when the last one for season 1 ended I screamed. I kept saying what. I don't want to wait for season 2. I need more now.
Honestly, I was a little skeptical going into this show. Friends were raving about it, so I knew I needed to at least give it a chance.
Y'ALL.
Y'ALL.
Y'ALL.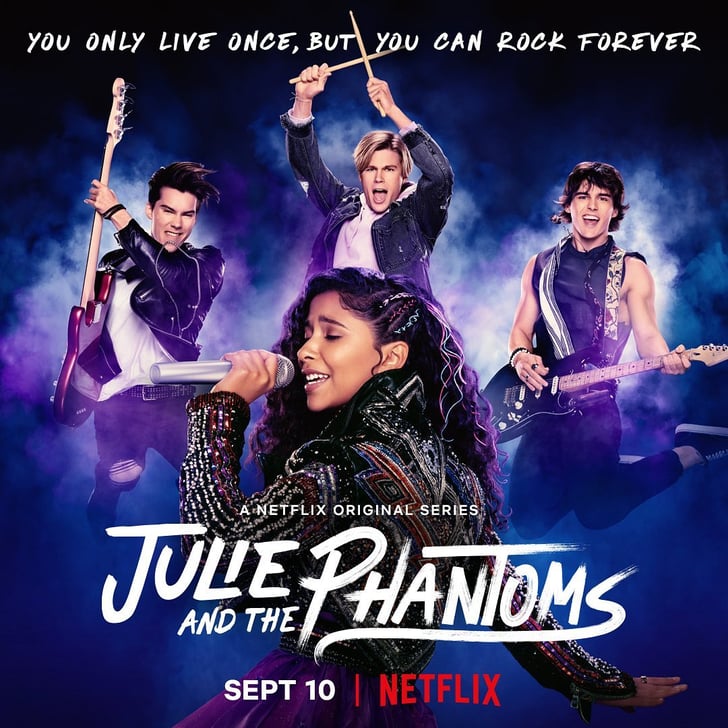 This show is amazing. From the feel-good moments, goofy lines, close bonds, dreams, magic, THE MUSIC and basically just everything, you're left clicking the "next episode" button. The plot is a little strange at times, but the whole concept of "Julie and the Phantoms" is So Good and I'd totally be into it if it were real life.
Hell, high school me would have been utterly obsessed with Sunset Curve.
I think the music is my favorite thing about the show. It's so good. You know how you can have musical shows and the music is just so-so, subpar. Maybe it's catchy but it doesn't make you feel much? Not this, not these songs. I mean, some are better than others, but they're all pretty enjoyable.
The characters are *chef's kiss* wonderful. Some of the side characters are lacking some depth, but it really doesn't matter because you get caught up in everything else.
I'm not here to do a full review of this show, but to just urge you to watch it. It's on Netflix and you need this show in your life. Luke and Julie's connection is brilliant, Reggie is funny and Alex…well, he's my favorite – he's adorable.
I'm already planning a rewatch of the show, and I bought the soundtrack and I've been playing it nonstop. Like I said, an obsession hole. The only time I stopped listening to the soundtrack, was to watch YouTube videos of the songs.
So, go forth and watch Julie and the Phantoms. You won't regret it.