I'm never going to get tired of doing these posts.
No way. Not when social media continues to show me amazing books and convinces me to buy them. I think it's only fair that I share them with you so you can also spend money that maybe you shouldn't.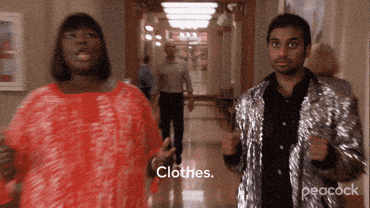 But you know what, it's 2020, it's the holiday season, and if there is ever a time to treat yo'self it's this year, it's now.
So, check out these books, gush over their covers and enjoy, because I know I will. But seriously, these covers…they alone made me click on the ads/listings for these books. They speak to me and make me want to buy them…so it's a good thing I did!
I cannot wait to dive into these. I keep telling myself that I have 2.5 weeks before I'm off for a week for the holidays, and you can sure as hell bet that I'll be mass reading like crazy during that time. And these books – well, the ones that will be out by then – are going to be on that long list of books that I'm planning on inhaling. 
I mean, if I'm going to keep doing these posts and letting One-Clicking rule my life, the least I can do is read and undoubtedly become obsessed with these books.
---
Of Goblins and Gold – Emma Hamm
To save her sister, she must beat a goblin at his own game…
Freya knows the sound of goblin bells. She knows to move to the side of the road and let them pass. Never buy any of their wares. And above all else, never make a deal with the monstrous beasts.
But when her sister takes a necklace and is kidnapped, Freya knows there is no other choice. She must journey to the realm of the fae where the Goblin King himself has stolen her sister. Once there, she must perform four tasks to save the only family she has left.
The Goblin King won't make this easy, however. He always seems one step ahead of her. To defeat him, she'll have to put everything on the line.
Even her heart.
---
Fear of Fire and Shadow (The Fade #1) – S. Young
As one of the few remaining mage in the world, Rogan was stolen as a child and placed within the palace as handmaiden to Haydyn, the last of the royal family. Now, as adults, the two young women are as close as sisters and when Haydyn falls victim to a sleeping disease only Rogan can save her.
Haydyn's magic keeps peace across their land and if she dies, their whole world will fall to the darkness of human nature. Setting off on a journey to retrieve the plant that will cure her friend, Rogan is stuck in close quarters with a protector she distrusts above all others:
Wolfe Stovia. The son of the man who kidnapped Rogan and destroyed her family.
At a constant battle of wills with Wolfe, Rogan knows their expedition will be fraught with tension. However, she never imagined that the quest would be so dangerous, that her beliefs would be so shaken, or that she'd find herself falling for her greatest enemy.
---
The Mark of Fallen Flame (The Weapon of Fire and Ash #1) – Brittany Matsen
Emma Duvall starts senior year with one thing in mind: make Seattle, home.
All her life her mother lived with one foot out the door, but no more. That is, until Emma discovers she has the power to turn terrifying creatures of the night to ash with a single touch. That one moment unveils a hidden world of supernatural beings, both good and bad.
Suddenly her best friend is acting strange, the new guy that's mysteriously in every one of her classes is too beautiful to be human, and an ancient, powerful being is stalking her.
To top it off, the "good guys", the Giborim, aren't convinced that Emma can be trusted. But their unofficial leader, Blaze, becomes her unwilling protector–and perhaps something more–setting fire to millennia of hard-set prejudices.
Especially when her newfound power awakens a deep and dark hunger that can only be sated with death.
---
Let me know if you've read any of these, or are interested in them!