Title: Capture the Crown
Author: Jennifer Estep
Pub. Date: July 6, 2021
Pages: 464
Pub: Harper Voyager
Genre: Fantasy Romance
Rating: ⭐️⭐️⭐️⭐️⭐️
---
Bestselling author Jennifer Estep returns to her Crown of Shards world with an all-new trilogy and a bold new heroine who protects her kingdom from magic, murder, and mayhem by moonlighting as a spy. 

Gemma Ripley has a reputation for being a pampered princess who is more interested in pretty gowns, sparkling jewelry, and other frivolous things than learning how to rule the kingdom of Andvari. But her carefully crafted persona is just an act to hide the fact that Gemma is a powerful mind magier—and a spy. 

Gemma is undercover, trying to figure out who is stealing large amounts of tearstone from one of the Ripley royal mines when she encounters Prince Leonidas Morricone of Morta—her mortal enemy. Gemma tries to steer clear of the handsome prince, but when she finds herself behind enemy lines, she reluctantly joins forces with Leo. Also coming to Gemma's aid is Grimley, her beloved gargoyle.

Despite the fact that Andvari and Morta are old, bitter enemies, a dangerous attraction sparks between Gemma and Leo. Further complicating matters is Leo's murderous family, especially Queen Maeven Morricone, the mastermind behind the infamous Seven Spire massacre.

The closer Gemma gets to the stolen tearstone, the more deadly plots she uncovers. Everyone is trying to capture the crown, but only one queen can sit on the throne…
---
This will be a spoiler free review. Thank you to NetGalley and the publisher for providing a free copy in exchange for an honest review. This book gave me anxiety pains in my chest lol.
I fucking loved this book.
I've been sitting here for like 15 minutes trying to figure out how to start this review, how to put my feelings into words, but all I have is –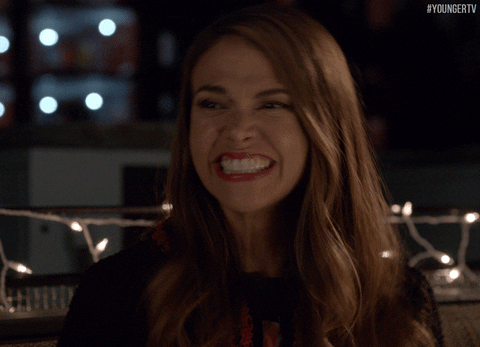 Now, I loved the Crown of Shards trilogy. Hands down it's one of my favorites, so I figured this was going to be very good. And let me tell you – when I saw that NetGalley approved me, I had no chill. This book didn't disappoint in the slightest.
Well, the fact that it ended and book 2 isn't out yet, is disappointing, but not the point.
Fuck, I don't know where to start! I want to just scream.
Not even scream about the book.
Just scream.
My emotions are still too much apparently, and it's been hours since I finished this book.
The tension.
The plot.
The chemistry.
The world.
The drama.
The court machinations.
…
I thought I was brutal to my characters, but holy shit does Gemma go through some crap.
Fuck, I still don't know what to say! I just want to throw the book at you and make you read it. Though, you should definitely start with the Crown of Shards trilogy. I don't think you have to read it prior to jumping into Capture the Crown, but I think you'll miss out on a lot of important backstory if you want to understand what happened before.
Like with the first trilogy, the author transports you right into this world. You're sucked in from the very beginning and you're hooked. I fell right into Gemma's life, her risks and her unwillingness to be a typical princess. She's a badass and has had some of the best teachers anyone can ask for. The lengths she is willing to go to, to help her people is commendable. Her ability to sort of hide in plain sight due to the persona she's created for her Princess self, is a pretty good disguise.
Her whole journey in this book is wild, and it's even more wild to think that from the time she first see's Leo as an adult, only a handful of days pass by the end of the book. Now, you might be thinking that, whoa, only a handful of days, that's not realistic. Too much happens…
And a lot does happen, but I loved that it showed just how quickly tides can change. It keeps you on the edge of your seat, anxious and anticipating what is going to happen next. Gemma is constantly in danger in this book, constantly taking almost (un)necessary risks. Like, I said, she's a badass.
As for Leo – he's a cinnamon roll. He's caught up in court/political machinations that he would probably rather not be a part of. Everything he does is for those he cares about. But because he's ultimately a cinnamon roll with a tragic past, he's pretty easily manipulated – unfortunately. Even if he knows he's being manipulated, if it means protecting those he cares about, he'll stab whoever he needs to in the back.
That doesn't stop me from wanting to give him a hug.
If you've read the Crown of Shards Trilogy, you already know a little of how Leo is treated by members of his family – but so much more comes to light in this book. Traumatized doesn't even really begin to cover it. Physical touch is something he shies away from – choosing to bundle in layers and wear gloves to avoid physical contact – he was a smol bean who was hurt, and it just makes your heart cry.
Both Leo and Gemma have their own traumas to live with. She has to deal with the Seven Spire's Massacre (go read Crown of Shards) and survivor guilt and he has to deal with the cruelty of those he calls family and the abuse that they caused. And the way the author depicts these things is really well done. You feel all the things, and especially with Gemma, the things that trigger her, sending her back to that day – are often mundane. But with the way their powers work – it's all that more intense and again, traumatic.
Watching Gemma almost embracing the pain at the end of this book was satisfying as shit. That whole big confrontation was incredible, and I'm pretty sure Milo shit his pants. Like I said, Gemma is a fucking badass.
Now, the tension…the chemistry…the dialogue between Leo and Gemma is so good. It's like enemies, to reluctant friends, to definitely want to be lovers, to enemies. Like, you know they want to fuck each other senseless, but they abstain. Clearly the mutual feelings are there. I think this is something the author excels at because she had me dying for Evie and Sullivan to get together (again, go read Crown of Shards). So, I can only wait for what is most likely going to be a slow burn enemies to lovers romance that's going to drive me crazy.
Honestly this book was fantastic. I loved that this new series is going to be a large scale adaption of a children's game that children in Andvari play – called Capture the Crown. Whereas the first trilogy was all about playing the long game, this is going to determine who comes out on top – Gemme or Maeven – Andvari or Morta. I'm legitimately so excited to see what happens next. I need more. It's been less than a day since I finished this book, and I'm honestly already tired of waiting. I'm so in love with this series, this world, these characters. I loved being back and I really cannot wait to see what happens next.
And seriously, if you haven't picked up the first book in the Crown of Shards series – Kill the Queen you need to. These books, the writing, the worlds, the characters are just so phenomenal and amazing. You'll be sucked right in and the story will just come to life. Then when you're done that trilogy, you can jump into this and fall in love all over again. This will not disappoint.